Childhood Development Assessment
Information for New Mums & Dads
and Mums & Dads to be: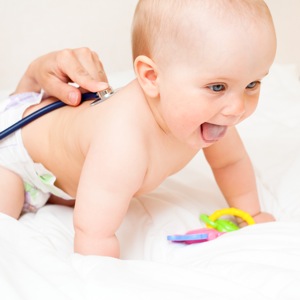 Maternity or Antenatal care is provided free of charge for all patients both private patients and medical card holders.
9 antenatal visits and the 2 week and 6 week baby check are paid for under the HSE's Maternity and Infant Care Scheme.
We run a Childhood Immunisation Campaign at Oakpark Medical Centre in keeping with the HSE guidelines.
At baby's first visit, the reception team will be please to open a file for your new baby

If you are a medical card patient, it is important to apply for baby's medical card straight away as they can take time to arrive.

Baby's first visit should be for their 2 week check up. The doctor or nurse will check baby's height, weight and reflexes.

Baby's next visit will be for their 6 week check up. The doctor will checK baby's height and weight again.

They will carry out some extra developmental check also. There will be no vaccinations today.

Mum will also receive a check up today.

Please schedule extra time for your 6 week check to allow for two separate consultations.

PLEASE SCHEDULE AN APPOINTMENT FOR BABY'S FIRST VACCINE.
Primary Childhood Immunisation Schedule
| | | |
| --- | --- | --- |
| AT BIRTH | HOSPITAL | BCG |
| 2 MONTHS | GP | 6 IN 1 + PCV |
| 4 MONTHS | GP | 6 IN 1 + MEN C |
| 6 MONTHS | GP | 6 IN 1 + PCV |
| 12 MONTHS | GP | MMR + PCV |
| 13 MONTHS | GP | MEN C + Hib |